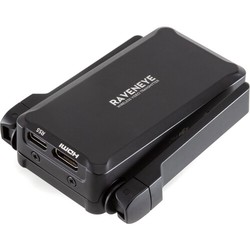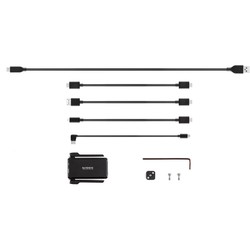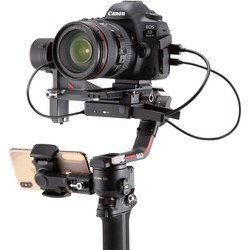 Nuomojama DJI Ronin RavenEye aktyvaus sekimo sistema / Image Transmission System.
The Ronin RavenEye Image Transmission System enables live camera view and the ActiveTrack 3.0 feature of the DJI RS 2 gimbal. It transmits your camera live view directly to the gimbal's touchscreen display as well as the companion mobile app, allowing you to use your phone as a monitor. The RavenEye can also be used with the RSC 2 gimbal, but it's limited to enabling ActiveTrack and allowing remote control and monitoring. It doesn't transmit the camera live view to the touchscreen of the RSC 2.
The RavenEye attaches directly to the gimbal using included screws. It connects to compatible cameras via one of the included HDMI cables (depending on your camera) and links up to your smartphone over Wi-Fi. Please see the DJI website for an up-to-date list of compatible cameras.